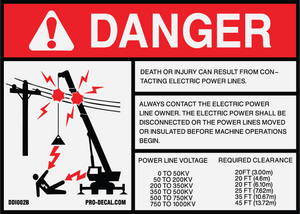 Danger Death or Injury From Power Lines 10" x 14"
Self Adhesive Vinyl Decal 10" x 14"
"Danger death or injury can result from contacting power lines.
Always contact the electric power line owner. The electric power shall be disconnected or the power lines moved or insulated before machine operations begin."
SKU: DDI002B
---
We Also Recommend